Think Boldly.
Plan Strategically.
Raise More Money.
Dini Spheris propels your mission forward.
Think Boldly.
Plan Strategically.
Raise More Money.
Dini Spheris propels your mission forward.
Driven nonprofit fundraising consultants who deliver results

Odessa College has shared a partnership with Dini Spheris for more than ten years, having first retained the team to work with their fundraising committee to develop a major gift strategy to raise $10 million to build a new Fine Arts Center, fund Learning Resource Center renovations and additions, and increase support for the athletics program and scholarships. During our initial engagement, the College received three seven-figure gifts from individual supporters. Dini Spheris has continued to work closely with Odessa College President, Dr. Gregory Williams, and the Foundation team, with a focus on Leadership Coaching, honing their approach to fundraising, deepening the sense of mission and establishing a bold culture for asking. Odessa College continues to celebrate proud milestones and achievements, such as receiving a $7 million grant from MacKenzie Scott in 2021 and, while celebrating its 75th Anniversary, breaking ground on the Wood Health Sciences Building.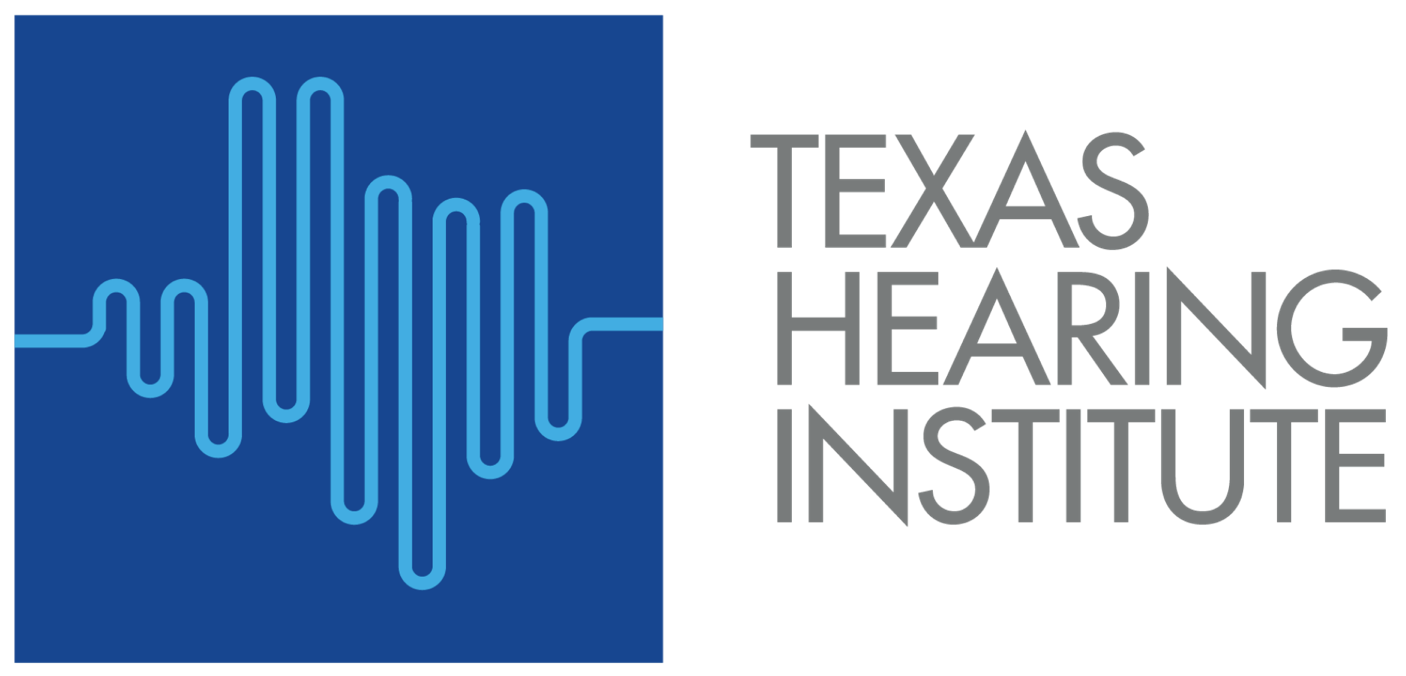 The nationally renowned Texas Hearing Institute (THI), formerly known as The Center for Hearing and Speech, enables children with hearing loss to reach their full potential by teaching them listening, speaking and literacy skills. THI retained Dini Spheris for a planning study and campaign counsel to fulfill a $22.5 million vision for a new facility and a historic partnership with Texas Children's Hospital. The campaign was a success with four seven-figure gifts and many individual contributions to exceed its goal by $200,000. With the new center open, THI will be able to double the number of clients it serves, increase their impact and set a standard of excellence in service delivery for children with hearing loss across the state and the country.

American Cancer Society of Oklahoma City
Over 3,700 cancer patients travel more than 40 miles for treatment in Oklahoma City. Paired with barriers such as lack of transportation or the cost of affordable lodging during treatment, many patients forego the option of treatment. This made the vision very clear for the American Cancer Society of Oklahoma City. Oklahoma City needed a Hope Lodge community that would offer a home away from home for cancer patients and would be the only free lodging program available for adult cancer patients and caregivers in the area. With the counsel of Dini Spheris in the early stages of campaign planning and throughout the launch of the campaign, the American Cancer Society of Oklahoma City was able to quickly garner support from the community and completed the $17.5 million campaign in less than two years.
Texas Biomedical Research Institute
Texas Biomedical Research Institute (Texas Biomed) is the only nonprofit, infectious disease research institute with its sole focus dedicated to eradicating infectious diseases. Even before COVID, Texas BioMed had the vision to bring together the right people, in the right space with the right programs that would allow Texas BioMed to become the world leader in infectious disease research. To execute a $250 million vision, Dini Spheris worked with Texas Biomed in the campaign planning phase for the comprehensive goal, as counsel during the first $50 million phase, and again as counsel during the major gift funding initiative for the vaccine efforts, identifying and engaging new partners from across the state and the country. Together, we raised millions of dollars to drive the research to fight infections disease, and ultimately, Texas Biomed was fundamental in the testing and development of the Pfizer-BioNTech COVID-19 Vaccine.

The Call Toward Tomorrow is a vibrant new roadmap for the future of the University of St. Thomas. Dini Spheris facilitated the strategic planning process that resulted in five priorities and 18 goals addressing many aspects of the University, from organizational structure admissions to academic programs to campus culture, ethos and spirit. The vision has contributed to a number of major decisions at the University, including its academic offerings, operational model, the development of a new second campus north of Houston, and new programs, such as cybersecurity and engineering.  

National Museum Of The American Indian
The National Museum of the American Indian (NMAI) is a diverse and multifaceted cultural and educational enterprise that is part of the Smithsonian Institution. The Museum has three facilities in three different states with independent governing boards, volunteers, development staff and donors. Dini Spheris engaged with NMAI to initiate and execute a collaborative and comprehensive individual giving program that supports all of the facilities. Final plans were approved that addressed regional and national fundraising strategies, messaging to motivate major gifts from a broad range of donor prospects, changes to the membership giving structure, and a prospect management plan for the development team. This plan quickly led to commitments of $18.4 million against the annual goal of $11.6 million, including a surprise gift of $5.4 million.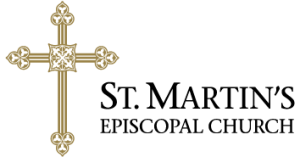 St. Martin's Episcopal Church
St. Martin's Episcopal Church, the nation's largest Episcopal Church, has expanded the facilities across its campus with the successful completion of the Building for the Ages campaign that included funding for a new Parish Life Center, a new Chapel, a new Music Building and a new Pastoral Care Center. The continuous growth in St. Martin's membership led to the development of the master plan for this campus. Dini Spheris was engaged as campaign counsel to kick off this transformative campaign. The capital campaign is the most successful in the church's history with more than 900 families participating. 

Network of Community Ministries
Serving nearly 30,000 individuals each year, Network of Community Ministries is a leading community-based social service organization in Greater Dallas. After record-high demand following two major disasters – area tornados and the COVID-19 pandemic – Network dramatically increased its programs (including food distribution and rental assistance) and launched new collaborative partnerships. To sustain this growth, leaders searched for a new campus with expanded programming space for Network and its partner agencies. Retaining Dini Spheris to launch its Building for our Neighbors Campaign, Network quickly achieved success, exceeding its $5.5M goal within a year and receiving the organization's first seven-figure gift. With its new campus open, Network now serves as a hub for services for the Richardson ISD community, with the capacity for effective emergency response and to support long-term stabilization for area families. 

Midland Quality of Place Initiative
The Midland Quality of Place Initiative's focus is to ensure the City of Midland's vibrancy through planned urban areas that fuse together design, architecture, connectivity and quality green pedestrian spaces. The first phase of this initiative will be focused on the 120-acre redevelopment of Hogan Park – a project slated as a priority from the community. Midland Quality of Place first engaged Dini Spheris to carry out a campaign planning study to understand the potential support outside of the Midland area. At the conclusion of the study, Dini Spheris recommended that a strong public-private partnership would help garner support from outside Midland where funders were looking at details such as governance and maintenance structures, financial commitment from the City, as well as an ongoing partnership. Midland Quality of Place retained Dini Spheris to continue campaign counsel as it embarks on the $55 million initiative. 
We are more than just consultants. We are powerful problem solvers, fundraisers and strategists, and we will partner with you every step of the way to help you reach your fundraising, leadership and performance goals.
The hallmark of Dini Spheris fundraising services is our team-based model of campaign counseling. With the combined strength of our experts in campaign strategy, major gifts, campaign operations and the dynamics of day-to-day campaign management, we support the most sophisticated advancement team, or the small organization engaged in its first major capital campaign.
Our holistic approach to Strategic Planning combines the power of strategic vision setting with the disciplines of articulating action plans and defining metrics. In this mission-sensitive work, we begin with the fundamental guiding values in order to generate the right plan for you.
A Campaign Planning Study tests more than feasibility. It is a structured process of discovery with major gift prospects and potential campaign leaders. Through carefully crafted conversations, the campaign vision, objectives and goals are explored in order to shape a successful campaign strategy and advance engagement.
Major Gift & Annual Fund Program Counsel
Dini Spheris offers a wide range of fundraising program counsel services, from annual fund, to major gifts, planned giving, grateful patient and more. Every service is designed with your nonprofit in mind applying our more than 50 years of experience.
To learn about all our fundraising programs, click on more services below.
People Behind Our Purpose
Michelle Buchanan, CFRE
Principal
Dcn. Larry A. Vaclavik
Managing Principal
Ramona R. Alms, CPA
Chief Financial Officer VP Finance & Administration
Katy Bate
Consulting Projects Manager
Jacquelyn C. Buss
Consulting Projects Manager
Nevena Demirovic
Consultant
Liz Ehrhardt, CFRE
Consulting Projects Manager
Nancy Judice
Consulting Projects Manager
Rodney B. Nicholson
Director, Information Technology Services
Kateri Vaclavik
Collaborating Projects Manager
Mary Claire Walther
Consultant
Proud to be defined by the virtue of the company we keep.
Want to speak with one of our consultants?
We welcome inquiries, questions, conversations and RFPs about your goals, vision and fundraising or strategic plans.