Midland Quality of Place Conservancy has been awarded a $2.5M donation from Diamondback Energy according to the Midland-Reporter Telegram. This multi-million dollar leadership gift will be used toward the campaign to renovate Midland's Hogan Park.
Encompassing 128 acres, Hogan Park was chosen as the first focus for renovation by the Conservancy because of its regional impact and its potential use by the entire city of Midland. As one of the largest parks in the city, Hogan Park has the opportunity to provide a variety of services and amenities to the citizens of Midland. While this is the flagship project for the Quality of Place Conservancy, it will certainly not be the last.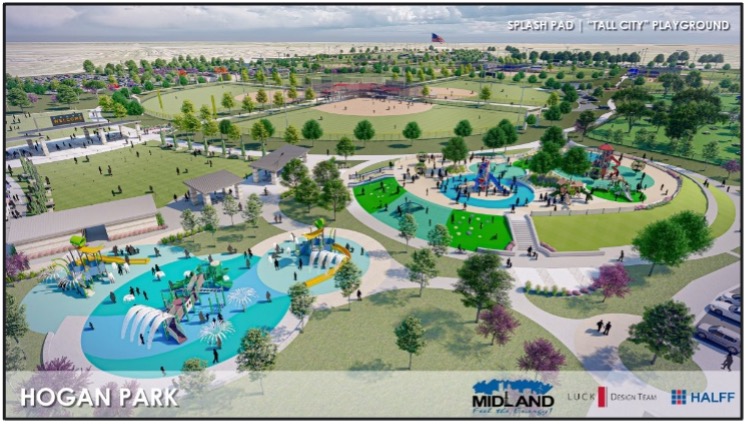 The Hogan Park renovation is a $55 million initiative that will include:
Picnic area and shaded canopies
Beautiful trails connecting to the existing Sibley Nature trails and Midland's future hike/bike system
Sports fields
Outdoor pavilion
Splash pad
Desert-scape gardens and elevated pathways
Food truck pavilion
Dini Spheris continues to partner with Midland Quality of Place Conservancy as Campaign Counsel.