We know that we make a difference to those we serve. It is important to share exciting stories where there indeed has been a Dini Spheris impact. In the end, we measure our value in the realized missions of those whose strategic plans, capital campaigns and institutional programs are our daily work.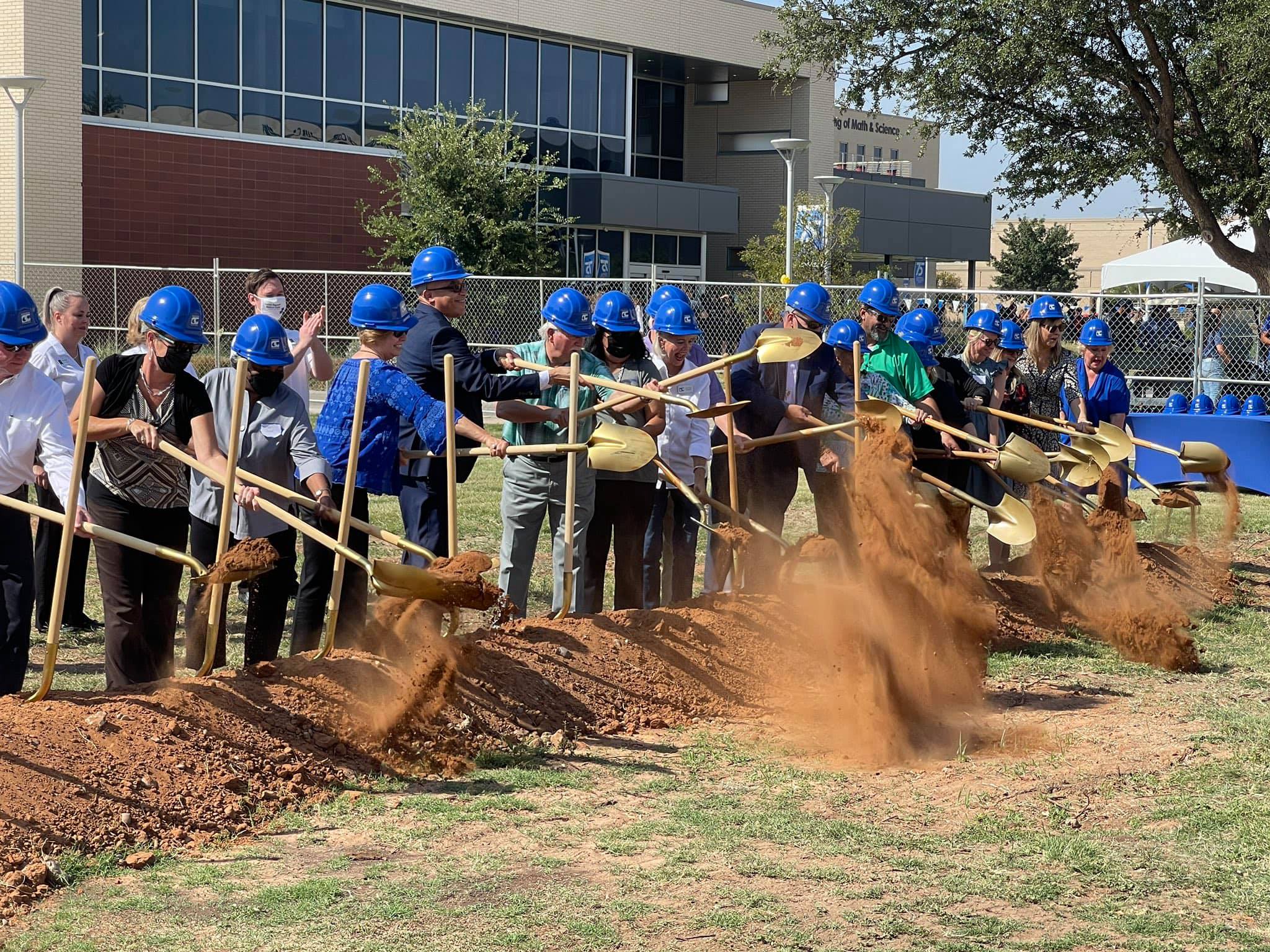 Odessa College has shared a partnership with Dini Spheris for more than ten years, having first retained the team to work with their fundraising committee to develop a major gift strategy to raise $10 million to build a new Fine Arts Center, fund Learning Resource Center renovations and additions, and increase support for the athletics program and scholarships. During our initial engagement, the College received three seven-figure gifts from individual supporters. Dini Spheris has continued to work closely with Odessa College President, Dr. Gregory Williams, and the Foundation team, with a focus on Leadership Coaching, honing their approach to fundraising, deepening the sense of mission and establishing a bold culture for asking. Odessa College continues to celebrate proud milestones and achievements, such as receiving a $7 million grant from MacKenzie Scott in 2021 and, while celebrating its 75th Anniversary, breaking ground on the Wood Health Sciences Building.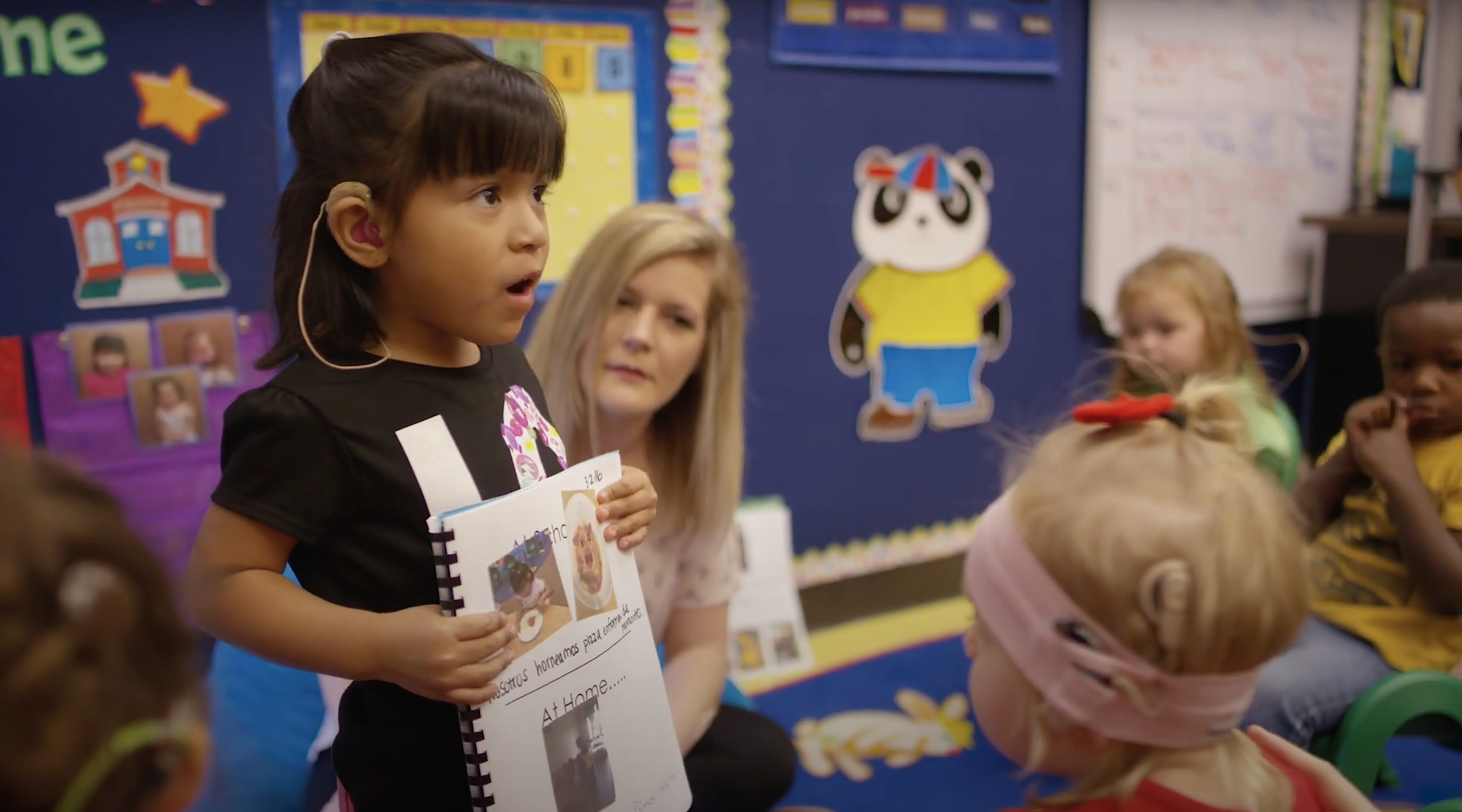 The nationally renowned Texas Hearing Institute (THI), formerly known as The Center for Hearing and Speech, enables children with hearing loss to reach their full potential by teaching them listening, speaking and literacy skills. THI retained Dini Spheris for a planning study and campaign counsel to fulfill a $22.5 million vision for a new facility and a historic partnership with Texas Children's Hospital. The campaign was a success with four seven-figure gifts and many individual contributions to exceed its goal by $200,000. With the new center open, THI will be able to double the number of clients it serves, increase their impact and set a standard of excellence in service delivery for children with hearing loss across the state and the country.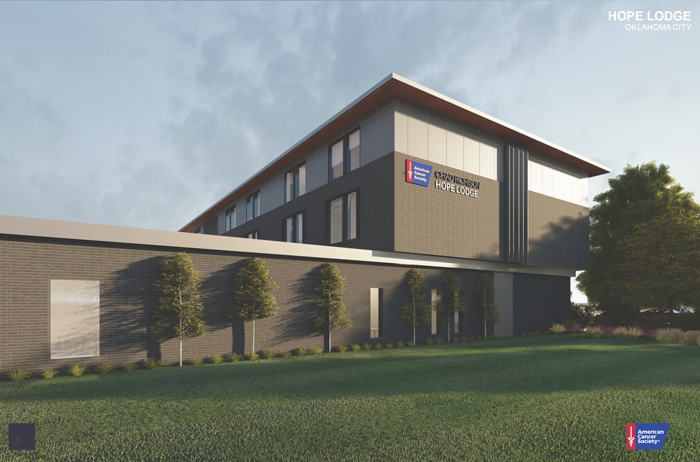 American Cancer Society of Oklahoma City
Over 3,700 cancer patients travel more than 40 miles for treatment in Oklahoma City. Paired with barriers such as lack of transportation or the cost of affordable lodging during treatment, many patients forego the option of treatment. This made the vision very clear for the American Cancer Society of Oklahoma City. Oklahoma City needed a Hope Lodge community that would offer a home away from home for cancer patients and would be the only free lodging program available for adult cancer patients and caregivers in the area. With the counsel of Dini Spheris in the early stages of campaign planning and throughout the launch of the campaign, the American Cancer Society of Oklahoma City was able to quickly garner support from the community and completed the $17.5 million campaign in less than two years.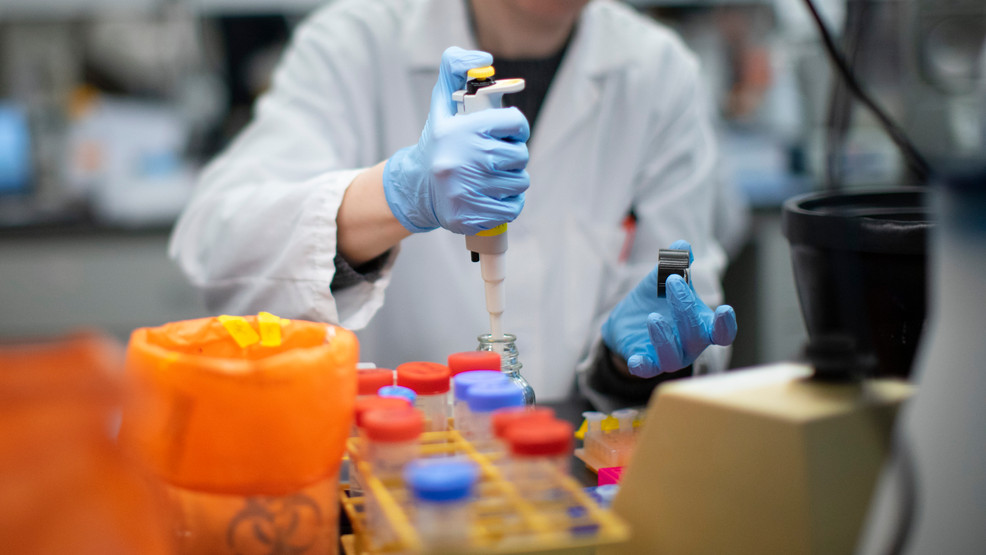 Texas Biomedical Research Institute
Texas Biomedical Research Institute (Texas Biomed) is the only nonprofit, infectious disease research institute with its sole focus dedicated to eradicating infectious diseases. Even before COVID, Texas BioMed had the vision to bring together the right people, in the right space with the right programs that would allow Texas BioMed to become the world leader in infectious disease research. To execute a $250 million vision, Dini Spheris worked with Texas Biomed in the campaign planning phase for the comprehensive goal, as counsel during the first $50 million phase, and again as counsel during the major gift funding initiative for the vaccine efforts, identifying and engaging new partners from across the state and the country. Together, we raised millions of dollars to drive the research to fight infections disease, and ultimately, Texas Biomed was fundamental in the testing and development of the Pfizer-BioNTech COVID-19 Vaccine.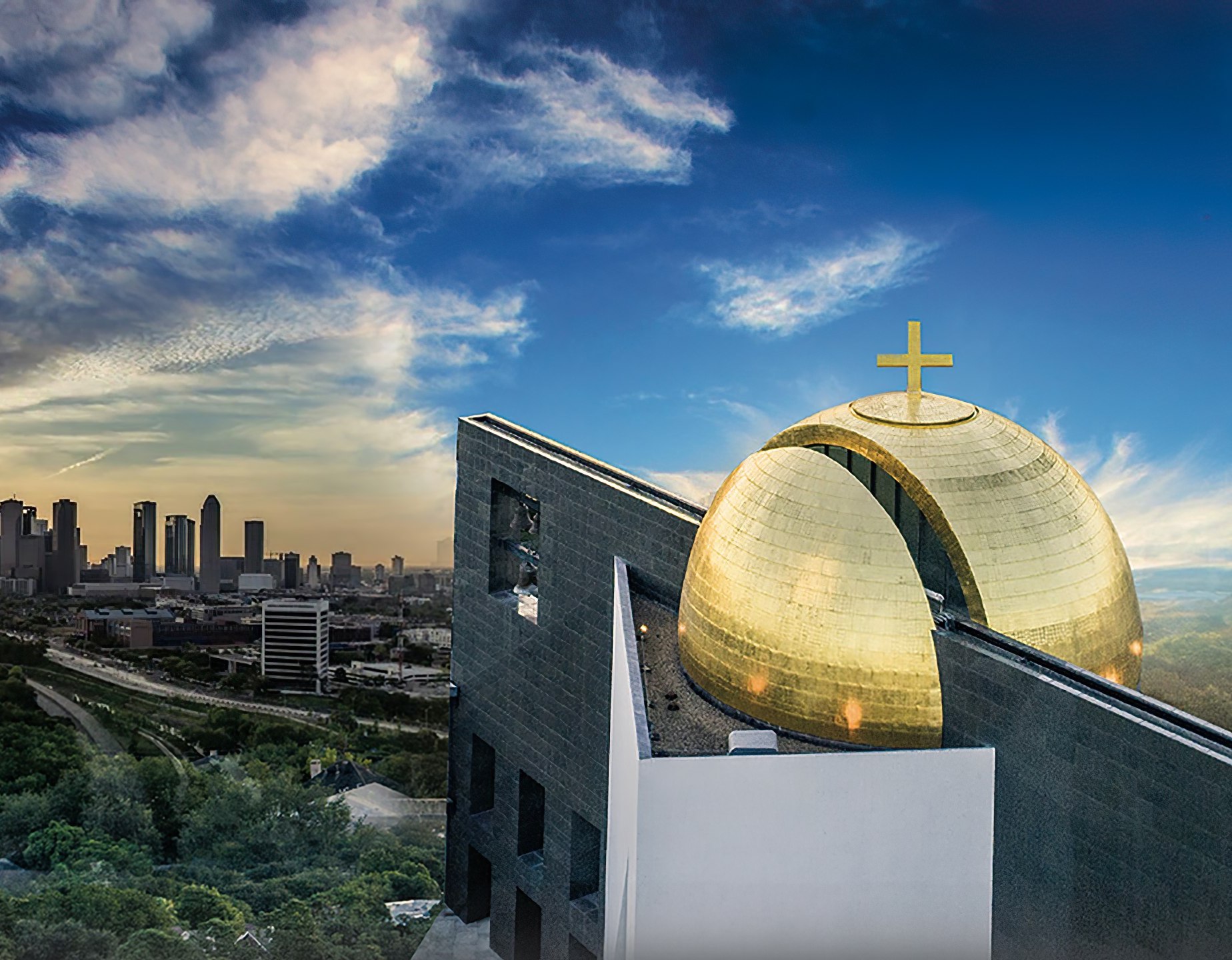 The Call Toward Tomorrow is a vibrant new roadmap for the future of the University of St. Thomas. Dini Spheris facilitated the strategic planning process that resulted in five priorities and 18 goals addressing many aspects of the University, from organizational structure admissions to academic programs to campus culture, ethos and spirit. The vision has contributed to a number of major decisions at the University, including its academic offerings, operational model, the development of a new second campus north of Houston, and new programs, such as cybersecurity and engineering.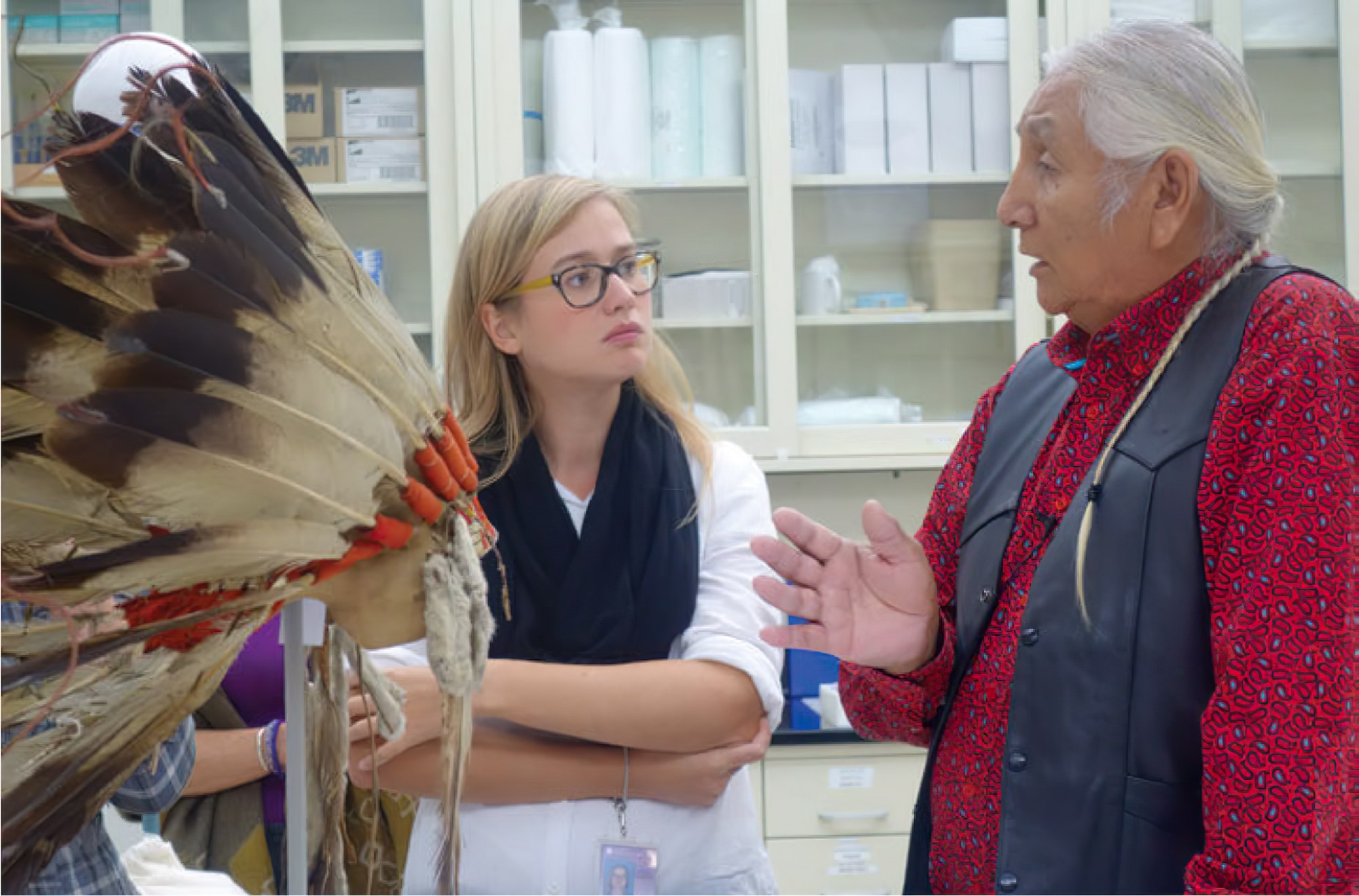 National Museum Of The American Indian
The National Museum of the American Indian (NMAI) is a diverse and multifaceted cultural and educational enterprise that is part of the Smithsonian Institution. The Museum has three facilities in three different states with independent governing boards, volunteers, development staff and donors. Dini Spheris engaged with NMAI to initiate and execute a collaborative and comprehensive individual giving program that supports all of the facilities. Final plans were approved that addressed regional and national fundraising strategies, messaging to motivate major gifts from a broad range of donor prospects, changes to the membership giving structure, and a prospect management plan for the development team. This plan quickly led to commitments of $18.4 million against the annual goal of $11.6 million, including a surprise gift of $5.4 million.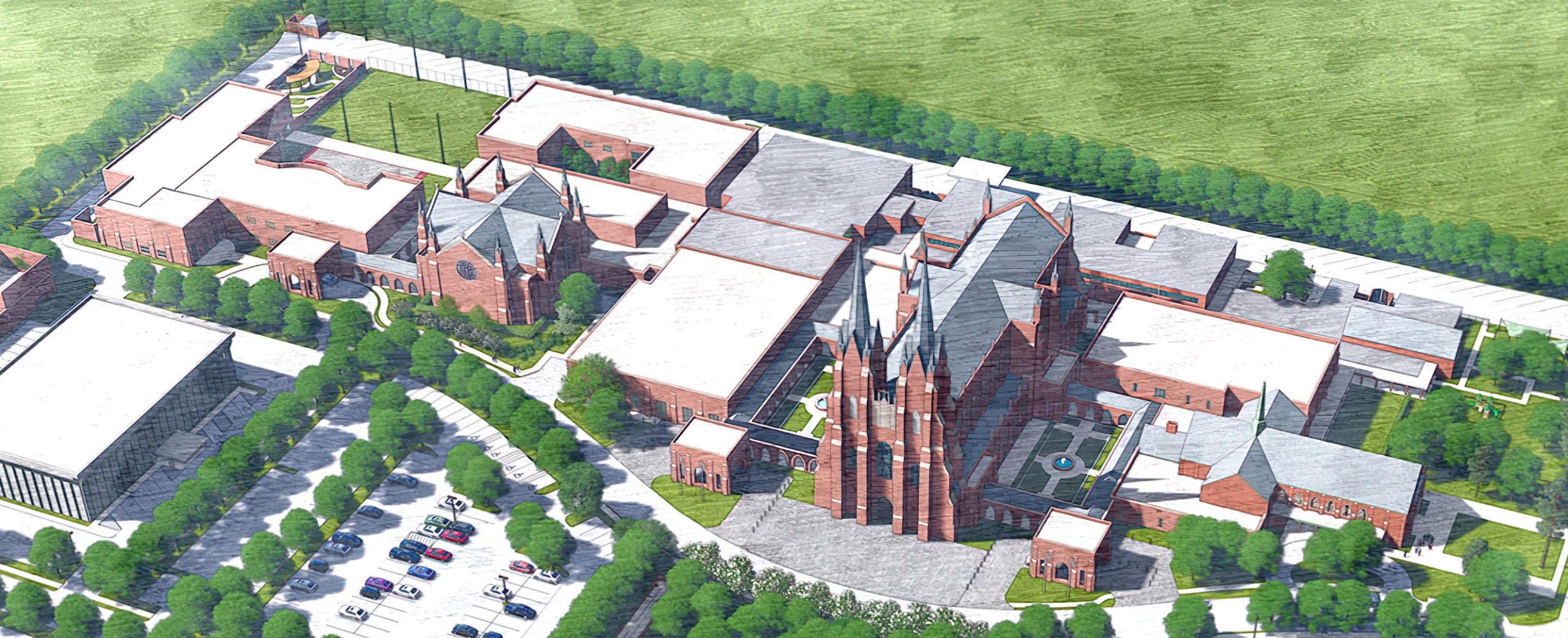 St. Martin's Episcopal Church
St. Martin's Episcopal Church, the nation's largest Episcopal Church, has expanded the facilities across its campus with the successful completion of the Building for the Ages campaign that included funding for a new Parish Life Center, a new Chapel, a new Music Building and a new Pastoral Care Center. The continuous growth in St. Martin's membership led to the development of the master plan for this campus. Dini Spheris was engaged as campaign counsel to kick off this transformative campaign. The capital campaign is the most successful in the church's history with more than 900 families participating.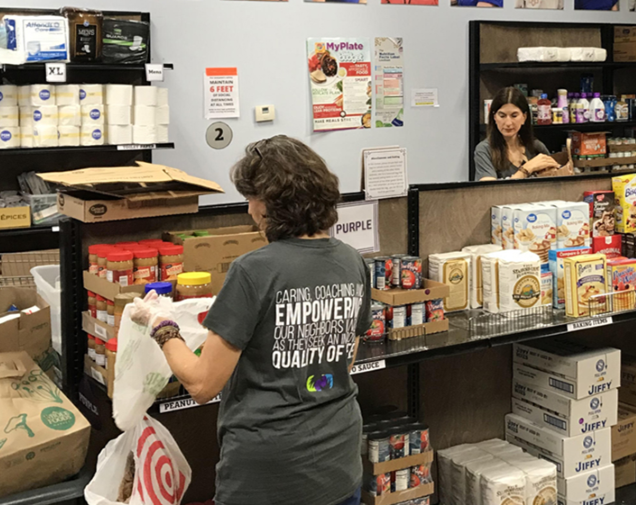 Network of Community Ministries
Serving nearly 30,000 individuals each year, Network of Community Ministries is a leading community-based social service organization in Greater Dallas. After record-high demand following two major disasters – area tornados and the COVID-19 pandemic – Network dramatically increased its programs (including food distribution and rental assistance) and launched new collaborative partnerships. To sustain this growth, leaders searched for a new campus with expanded programming space for Network and its partner agencies. Retaining Dini Spheris to launch its Building for our Neighbors Campaign, Network quickly achieved success, exceeding its $5.5M goal within a year and receiving the organization's first seven-figure gift. With its new campus open, Network now serves as a hub for services for the Richardson ISD community, with the capacity for effective emergency response and to support long-term stabilization for area families.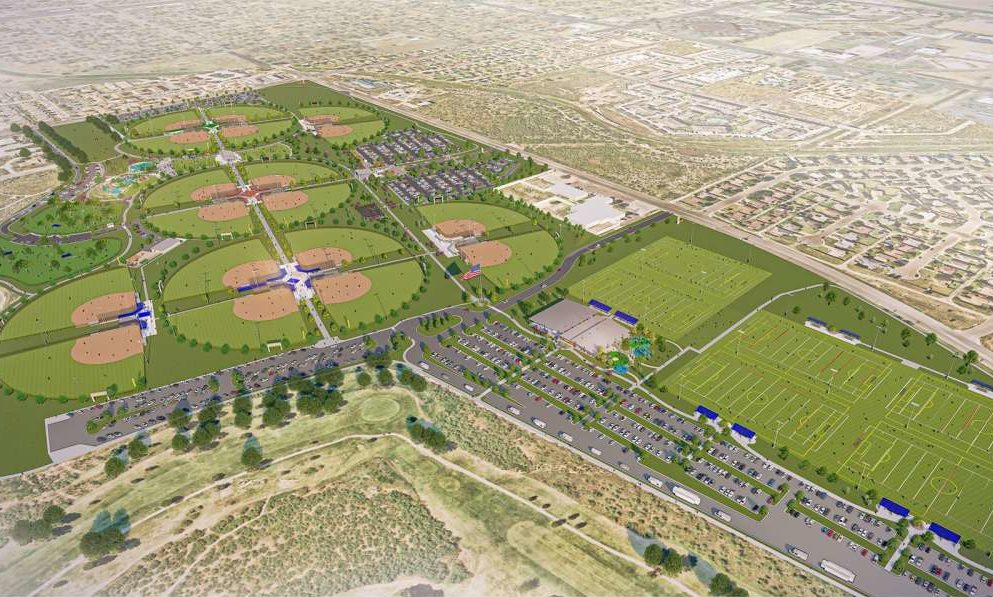 Midland Quality of Place Initiative
The Midland Quality of Place Initiative's focus is to ensure the City of Midland's vibrancy through planned urban areas that fuse together design, architecture, connectivity and quality green pedestrian spaces. The first phase of this initiative will be focused on the 120-acre redevelopment of Hogan Park – a project slated as a priority from the community. Midland Quality of Place first engaged Dini Spheris to carry out a campaign planning study to understand the potential support outside of the Midland area. At the conclusion of the study, Dini Spheris recommended that a strong public-private partnership would help garner support from outside Midland where funders were looking at details such as governance and maintenance structures, financial commitment from the City, as well as an ongoing partnership. Midland Quality of Place retained Dini Spheris to continue campaign counsel as it embarks on the $55 million initiative.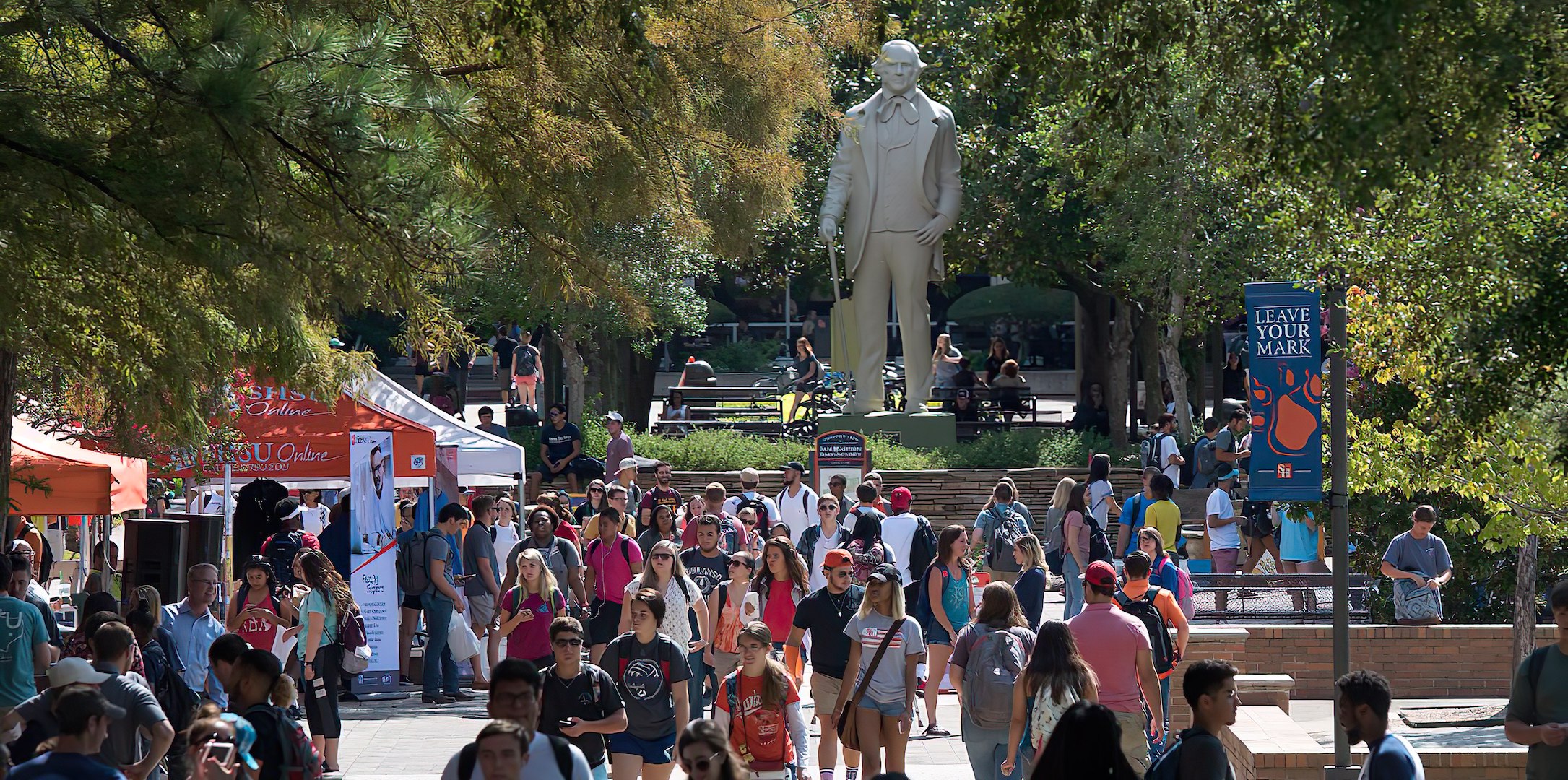 Sam Houston State University
Sam Houston State University (SHSU) in Huntsville, Texas, is one of the seven universities that make up the Texas State University System. In its most recent campaign, Dini Spheris provided both campaign planning and campaign counsel to SHSU. SHSU wanted to explore a comprehensive campaign with a wide array of objectives including capital, athletics, scholarships and program funding. Following the study, Dini Spheris provided counsel during the earliest phases of the campaign, working to clarify the priorities of the University and aligning the appreciation and passion of the lead gift prospects. The University formally concluded the campaign, exceeding the initial $125 million goal by more than $10 million.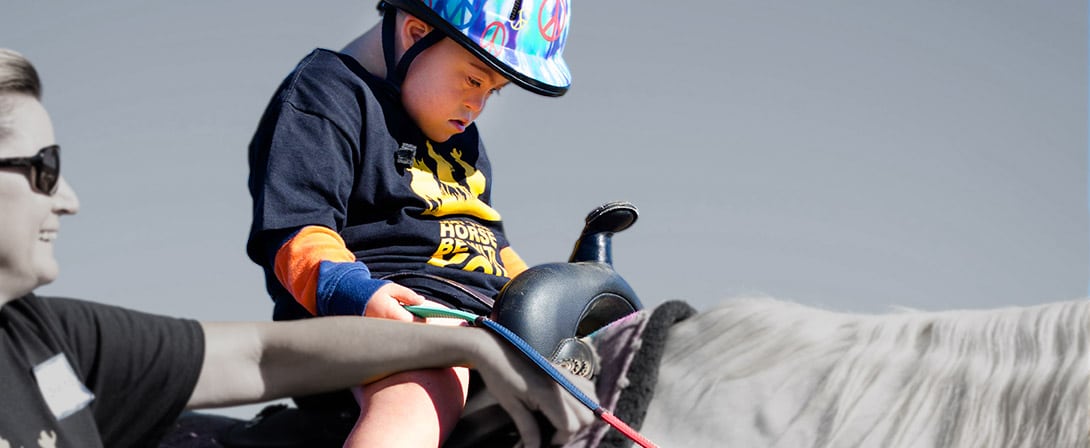 SIRE is dedicated to helping people with special needs through therapeutic horsemanship activities and therapies and educational outreach. Since its founding in 1983, SIRE has grown from serving a few riders each week to providing 8,300 service hours for a weekly riding program. To meet the continued demand and enhanced programs, SIRE retained Dini Spheris to carry out Campaign Planning services and test the interest in supporting the growth of its Spring campus. After the study, Dini Spheris continued as counsel for SIRE's first campaign of $3.3 million. In 10 months, SIRE raised over $3.3 million and received several of its largest gifts in the midst of the pandemic.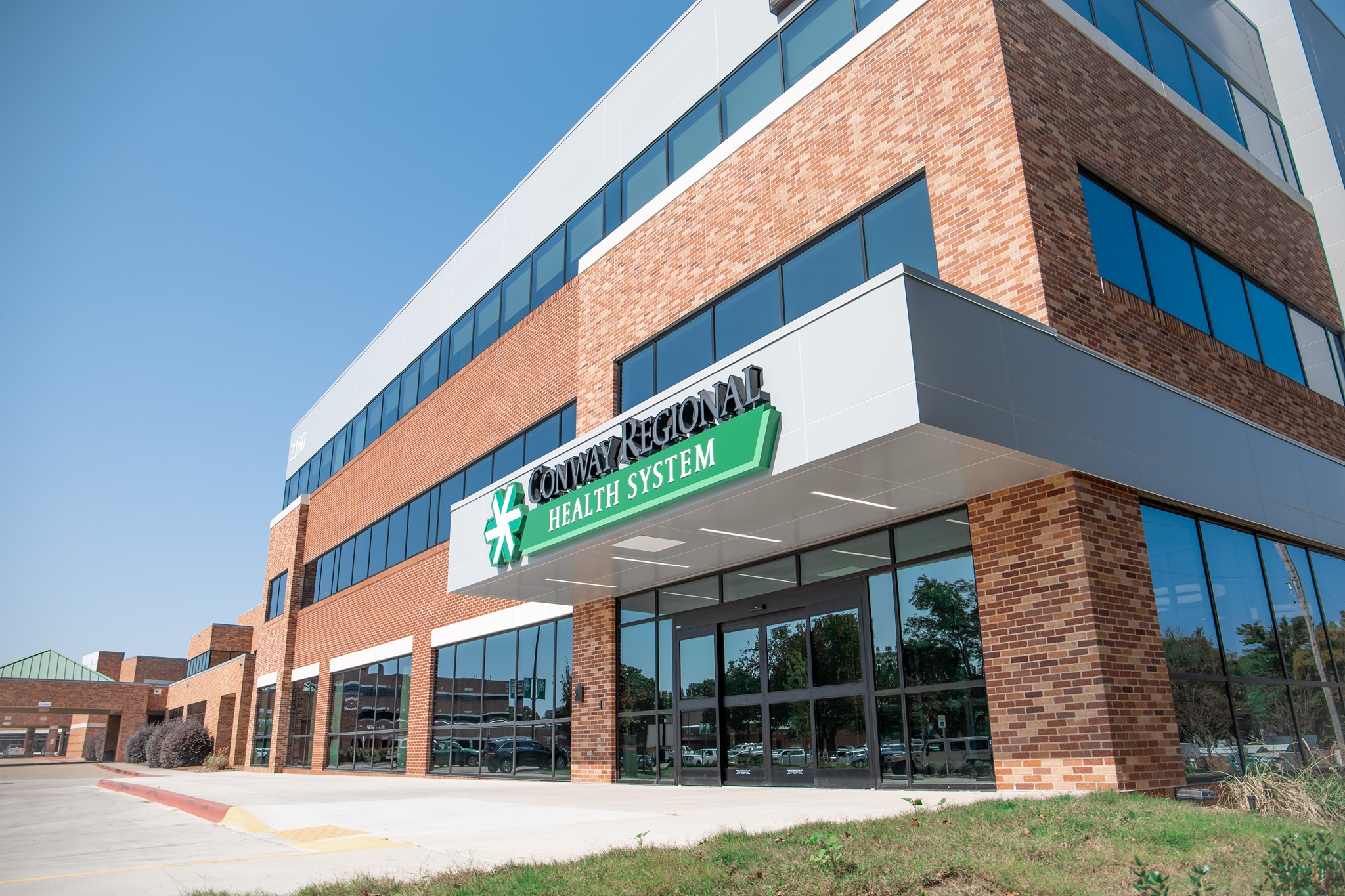 Conway Regional Health System
Conway Regional Health System (Conway Regional) has served patients in Central Arkansas for more than 100 years. To meet the healthcare needs of the growing communities, Conway Regional launched the Growing Together campaign – its largest campaign of $8 million. This campaign will provide the additional dollars needed with the system's investment to enhance and expand services in 19 areas of the health system. Conway Regional retained Dini Spheris for both the campaign planning as well as campaign counsel to help achieve this historic goal for the Health System. From this partnership, not only did Conway Regional Health System receive its first seven-figure gift, but also its second seven-figure gift, both from out-of-state. One of the gifts was a $2 million gift from the Sunderland Foundation- the largest gift the Foundation had given in Arkansas at the time.
St. Louis Community College Campaign
With clear goals of raising the profile of the College, engaging Foundation board members and drawing attention to the work of its Foundation beyond scholarships, St. Louis Community College retained Dini Spheris to carry out a Campaign Planning Study, leading to a $20M comprehensive campaign. Focal points of the effort highlighted STLCC's flagship centers of excellence in Nursing & Health Sciences, IT, Student Success/Scholarships and Workforce development. Dini Spheris took on the role of campaign management, both driving the strategy as well as the tactical aspects of prospect research, major gift strategy and engagement. During this time, there was a significant shift in the culture of philanthropy, specifically highlighting the Foundation Board, whose enhanced involvement and drive resulting in many new and stretch gifts. Together, this pivot in philanthropic focus as a priority for leadership helped STLCC reach its largest campaign success in its nearly 60-year history.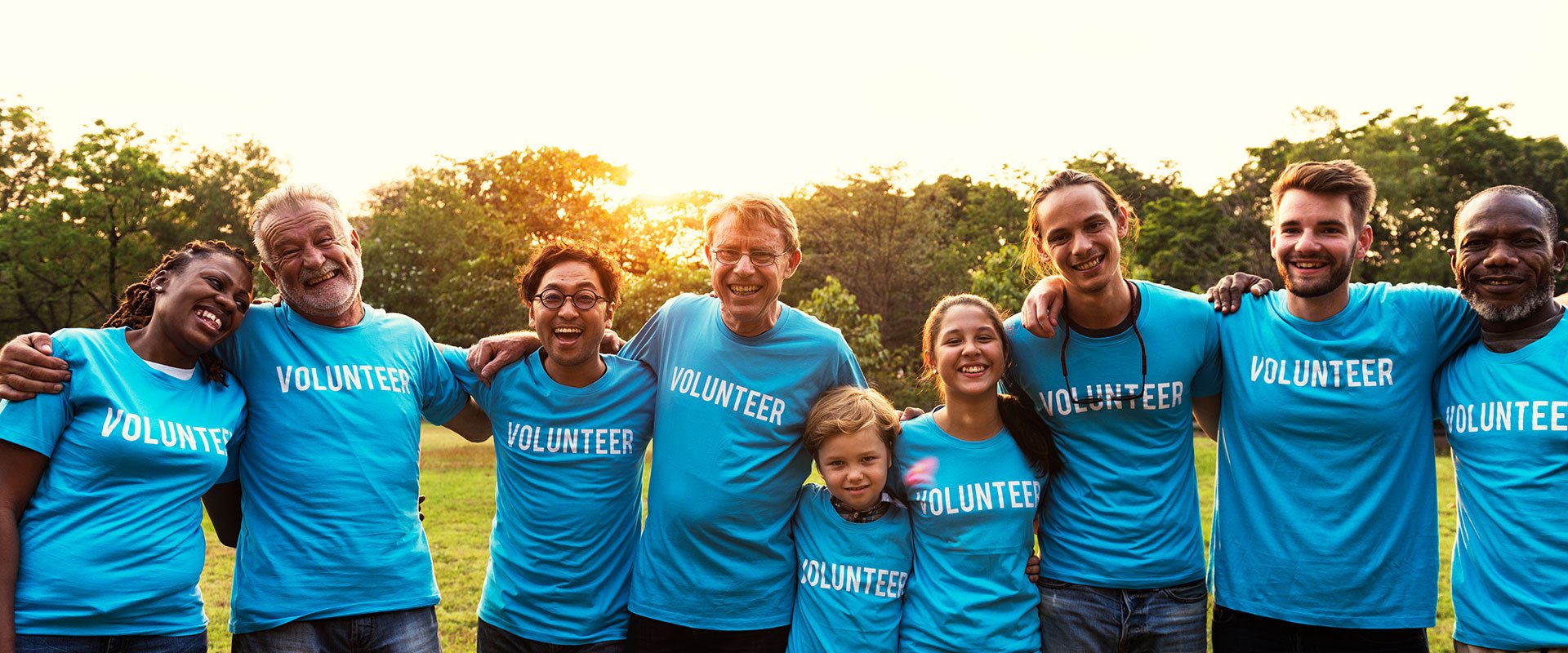 Katy Christian Ministries
Katy Christian Ministries (KCM) has been helping local families and individuals fight poverty, food insecurity, domestic violence and sexual assault since 1984. KCM is one of the many critical human services agencies in the Fort Bend and Harris County area ecosystem and a member of the Alliance of Community Assistance Ministries (ACAM). Dini Spheris was retained to help with the strategic plan with a focus on restoring community support and confidence in KCM. Dini Spheris' approach to strategic planning was intentionally designed to engage more than 150 stakeholders to reengage the community with the agency and help guide its next years. The resulting plan centered on 15 core goals that guided the path and vision for Katy Christian Ministries for the next four years. With the strategic plan now completed, Katy Christian Ministries has re-established itself as the go-to agency in the community, a testament to the importance of an enduring strategic vision and implementation process.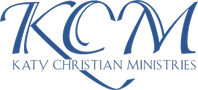 The Bridge Over Troubled Waters
The Bridge Over Troubled Waters (TBOTW)is dedicated to providing services to victims of domestic violence; it is one of the largest facilities in Texas by the volume of people they care for and serve. TBOTW retained Dini Spheris to plan and launch an $8.7 million quick-response campaign for a much-needed new shelter. The resulting campaign plan devised a phased strategy while deepening its donor relationships and widening the prospect pool. Dini Spheris shepherded the TBOTW team of volunteers and staff through a successful campaign, supported by a strong push from the Kresge Foundation and a challenge grant that TBOTW was able to leverage in the community. Dini Spheris has partnered again with TBOTW to serve as campaign counsel as they look to expand this campus to reach the growing demand for dedicated space for children and youth. TBOTW has launched the $9M A Bridge for Kids campaign and has been granted another challenge grant, this time by the Mabee Foundation, which will be an impetus and drive for the campaign's success.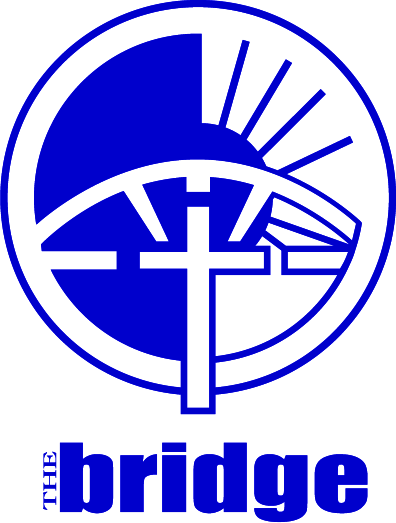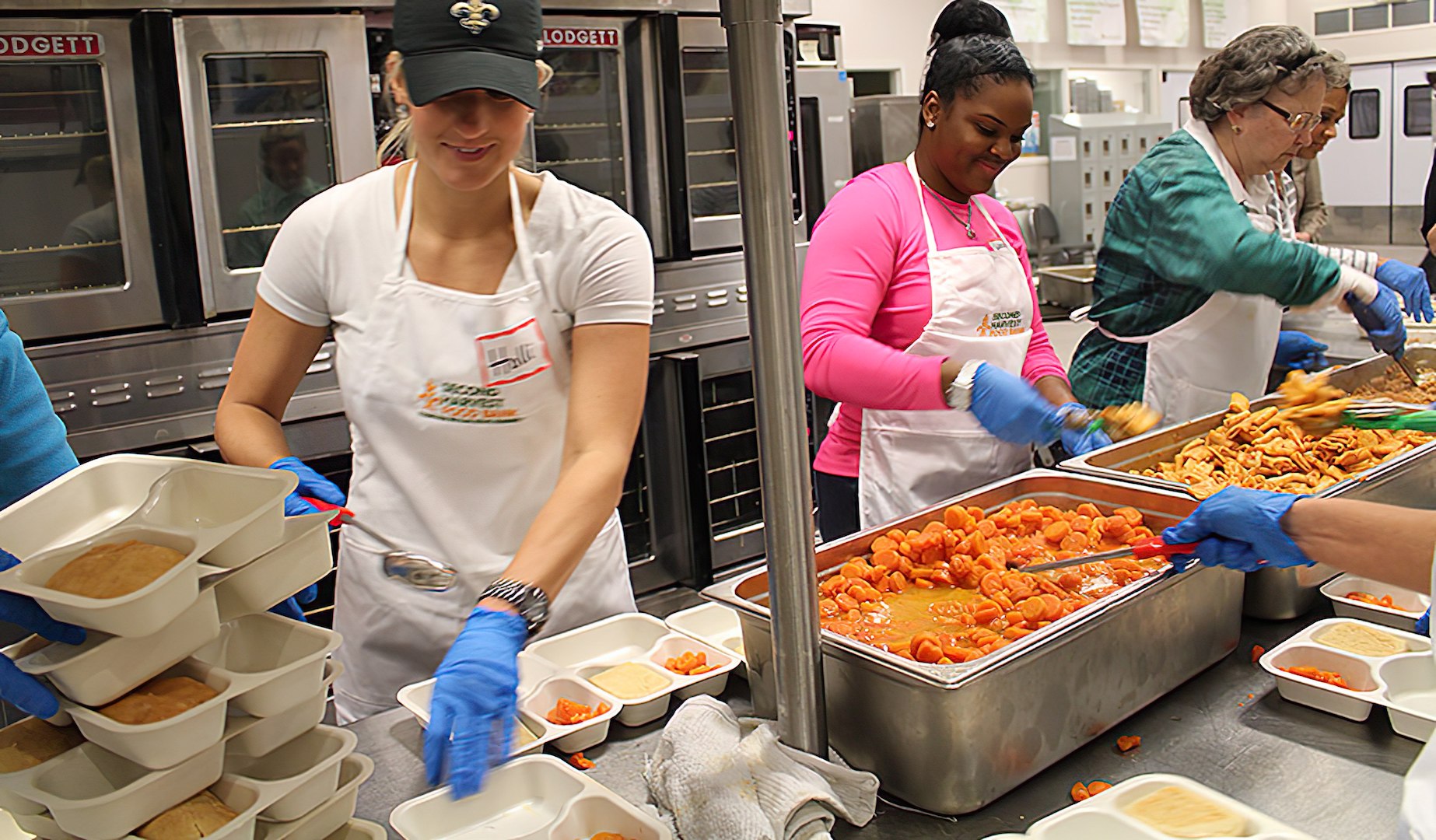 Second Harvest Food Bank leads the fight against hunger in South Louisiana partnering with over 500 agencies across 23 parishes. With one in five households facing food insecurity in the area, SHFB would need to more than double the number of meals distributed to meet the growing need. To this end, SHFB partnered with Dini Spheris for campaign planning services and immediately following campaign counsel services to implement a $15 million campaign that would fund short- and long-term investments to fund capital enhancements, community partnership programs and sustainability through debt reduction and endowment. With more than 90% of the campaign funded, Second Harvest reengaged Dini Spheris as it looks to envision and define its future through a strategic planning process.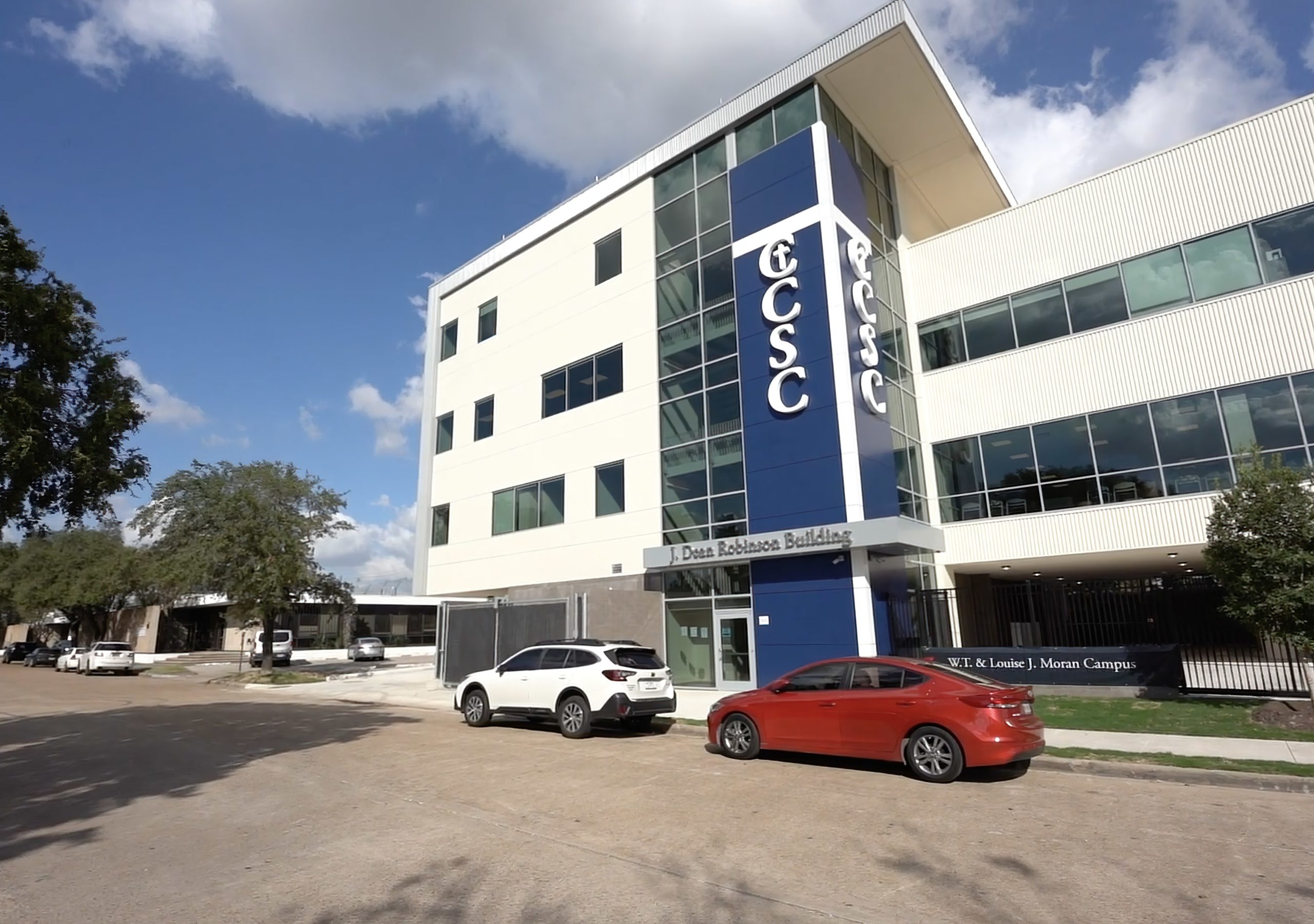 Christian Community Service Center
In the wake of three hurricane-related and seasonal floods, Christian Community Service Center (CCSC) engaged Dini Spheris as a partner in the planning and implementation of its first capital campaign in more than 20 years to help build a new facility including program suites, a new food bank, warehouse and administrative offices. With its $14.15 million dollar goal achieved, CCSC has completed construction and moved into the JD Robinson Building on the WT & Louise J. Moran Campus. This new home is its first building specially designed for CCSC's work and mission and will provide the opportunity for growth for a variety of CCSC's programs.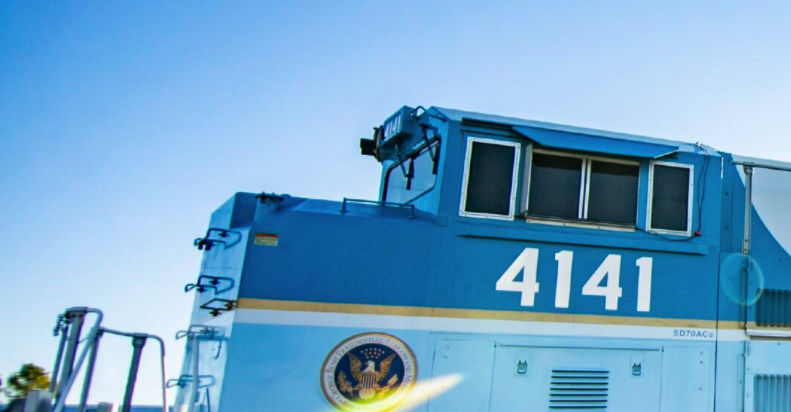 George & Barbara Bush Foundation
Our consulting team worked with the George & Barbara Bush Foundation to plan and launch the Campaign for Bold Horizons to honor the legacy of the President and Mrs. Bush. The campaign focused on several key objectives that benefitted the Bush Center, which includes the George H.W. Bush Presidential Library and Museum, the George Bush School of Government and Public Service, and the George & Barbara Bush Foundation. The first addition to the campus was the relocation of the locomotive engine 4141 that was donated by Union Pacific and was used to carry Mr. Bush to his final resting place. Dini Spheris worked together with the Foundation to engage national leadership and helped as the Foundation transitioned from honoring the living presence of the Bushes to honoring their enduring legacy. Dini Spheris had the honor of working with the George & Barbara Bush Foundation (formerly The George H.W. Bush Presidential Library Foundation) on four other occasions to plan and conduct national fundraising campaigns to help raise more than $198 million through our partnership.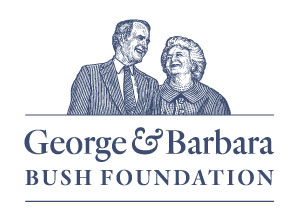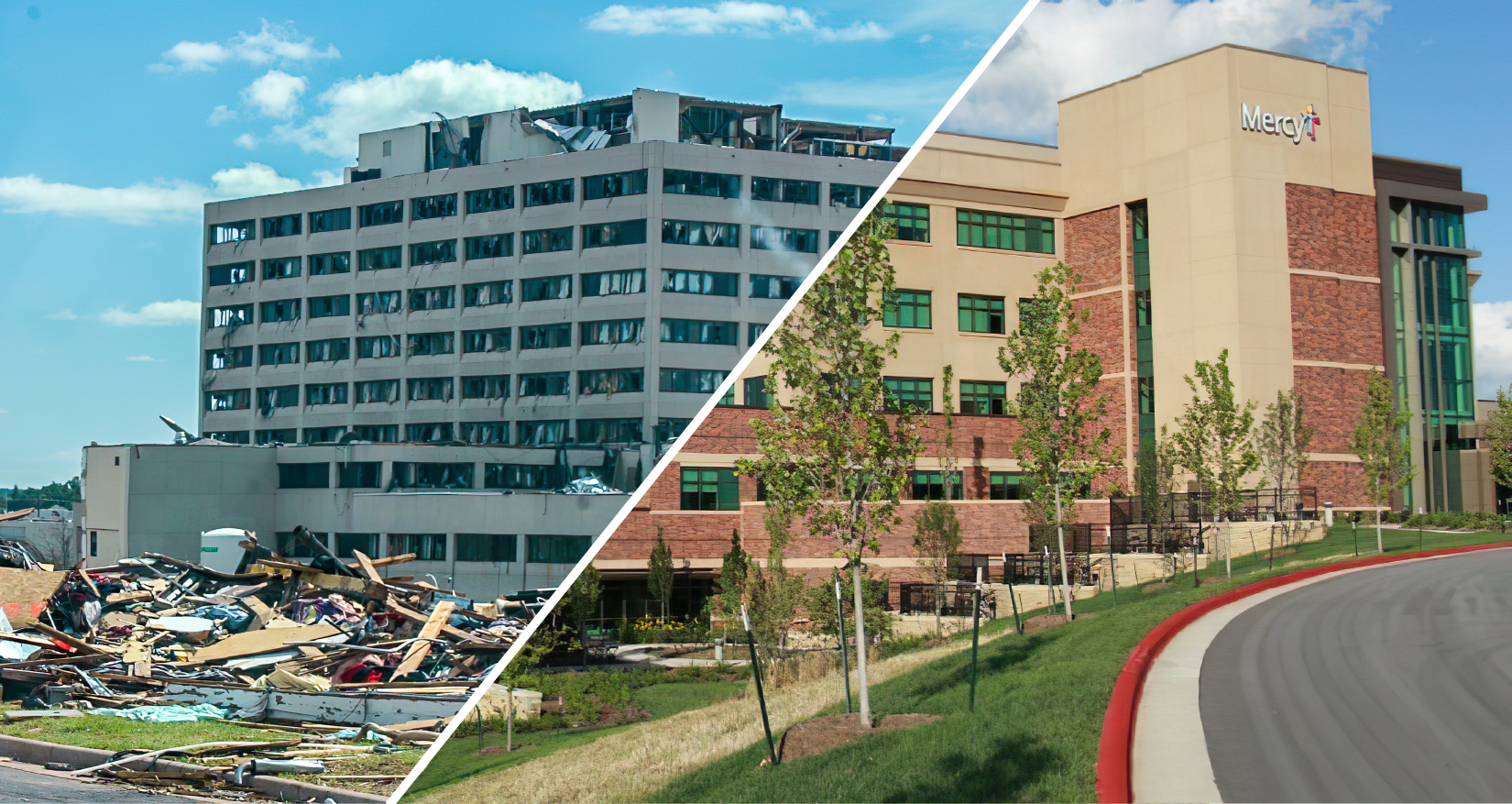 The eighth deadliest tornado in US history, an EF5 that was nearly a mile wide, struck the town of Joplin causing irreparable damage to the town and the St. John's Regional Medical Center. The hospital was a total loss and would need to be demolished. To generate start-up capital to rebuild the hospital, Mercy Joplin partnered with Dini Spheris who guided the ministry through campaign planning and campaign counsel. Mercy Joplin launched a $15 million Advancing Care Together (ACT) Campaign, and within three years, it rebuilt the hospital which included a new neonatal intensive care unit and a new cancer treatment center.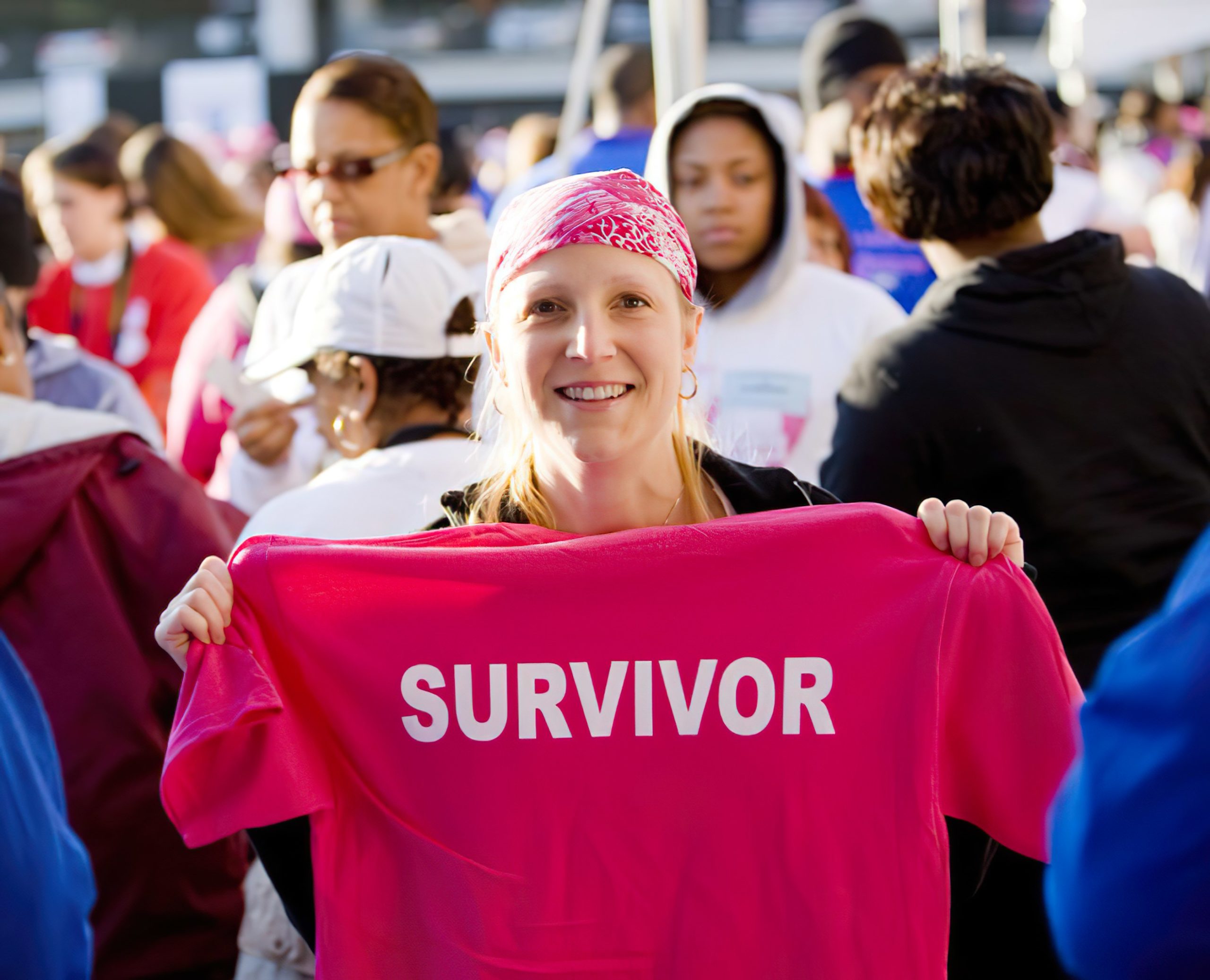 American Cancer Society Houston
More than 127,000 patients come to Houston each year for cancer treatment. American Cancer Society (ACS) Hope Lodge offers any patient 12 years or older who lives over 40 miles away to stay for free. With 64 suites divided amongst two buildings, it is the largest Hope Lodge in the US. To fund this building, ACS engaged Dini Spheris to conduct a campaign planning study and campaign counsel for a $30 million campaign. Dini Spheris also partnered with the American Cancer Society for the Oklahoma City Hope Lodge.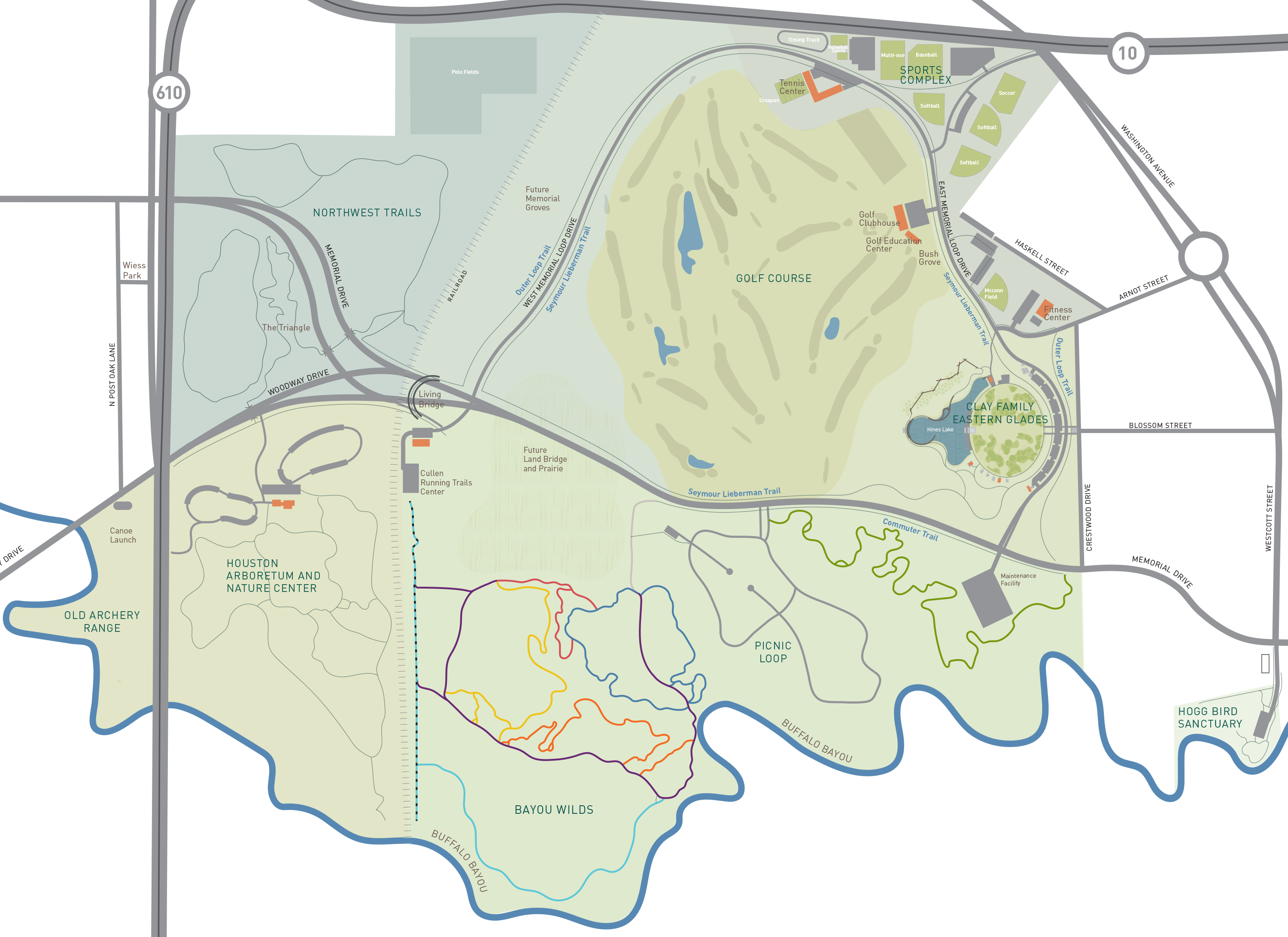 Memorial Park Conservancy
Memorial Park Conservancy is a nonprofit dedicated to protecting, restoring and preserving Memorial Park, the largest park in Houston, Texas, and one of the largest urban parks in the United States covering approximately 1,466 acres. During the first phase of its $300 million public-private initiative to redevelop Memorial Park, including the Eastern Glades Project and the Memorial Drive Land Bridge, Dini Spheris helped to raise more than $100 million toward its goal and guided a strategic planning process that transformed the conservancy from a volunteer-based group to a sophisticated organization capable of managing this historic public-private partnership. 

Galveston Historical Foundation
The Galveston Historical Foundation (GHF) is devoted to historic preservation and history in Galveston County, Texas. Its mission includes community redevelopment, historic preservation advocacy, maritime preservation and coastal resiliency, in addition to stewardship of historic properties. The GHF retained Dini Spheris to plan for and implement major gift initiatives to fund the restoration of the historic 1877 iron barque ELISSA ($3 million) and the purchase of the 1892 Bishop's Palace ($3 million). Notably, the Federal Emergency Management Agency (FEMA) had granted GHF approximately $1.4 million to partially restore ELISSA after it was damaged during Hurricane Ike. Dini Spheris directed the strategy for these projects to reach a successful conclusion by including key volunteers in the fundraising process, identifying and engaging new major donors to the organization, and implementing a disciplined and intentional staff focus on major gift activities.

Mercy is a nonprofit Catholic healthcare system located in the Midwestern United States headquartered in St. Louis, Missouri. Serving millions annually, Mercy is the fifth largest Catholic healthcare system in the United States. Mercy retained Dini Spheris to assist the healthcare system in preparation for a $1 billion comprehensive campaign. This engagement involved both strategy and hands-on work within every aspect of the philanthropy program. The work began with an inclusive process to identify priority programs and needs for philanthropy across the system, which is comprised of 32 hospitals and 13 foundations. Dini Spheris designed and implemented a volunteer leadership structure addressing both centralized and regional approaches to fundraising. At the same time, an intensive staffing assessment identified opportunities and strategies to shape system, regional and local infrastructures that would support a $1 billion fundraising initiative. In six of the healthcare locations, Dini Spheris conducted planning studies to right-size the community campaigns. Four of the local hospital communities (Oklahoma City, OK; Joplin, MO; Springfield, MO; Rogers, AR) have implemented their campaign plan recommendations and completed successful campaigns.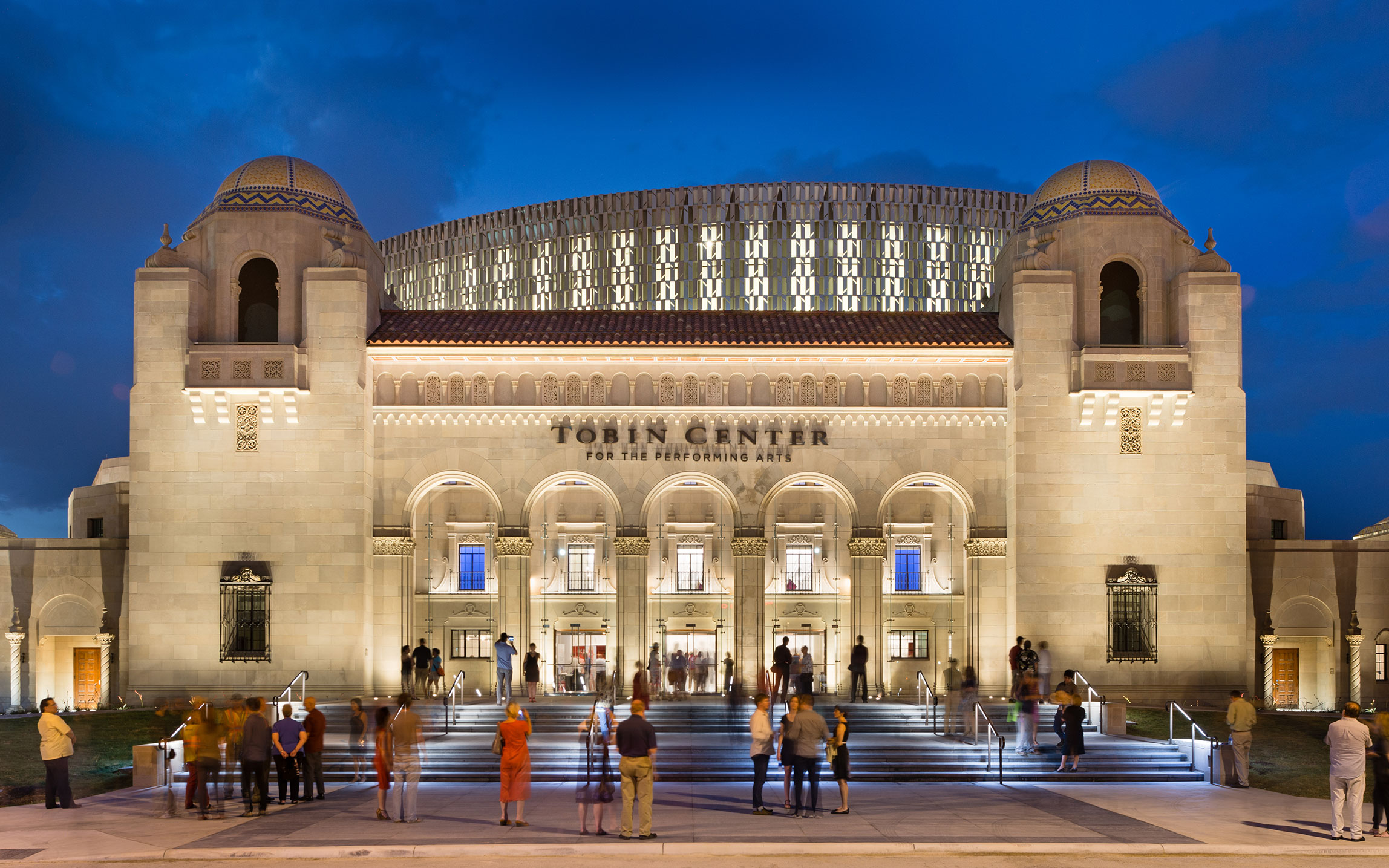 Bexar County Performing Arts Center Foundation
When Dini Spheris began working with the Bexar County Performing Arts Center Foundation (BCPACF), the vision and drive were powerful – revitalizing the heart of the San Antonio River Walk with a world-class performing arts center. With a $100 million bond referendum and a donation of the historic municipal auditorium, including the land and buildings valued at $41 million, the public funds provided a huge impetus for the project; however, there was no nonprofit organization, board of trustees, civic leadership committed to the project, development staff or plan in place for raising $54 million in private capital. Thus, BCPACF engaged Dini Spheris to help organize and drive the project through campaign planning and campaign counsel. Ultimately, BCPACF was able to reach its goal through The Tobin Endowment that made a $15 million challenge grant, which was met with more than $39 million in private funds committed.

Star of Hope, one of Houston's largest and perhaps most recognized providers of shelter and services to the homeless, has completed its construction of Cornerstone Community, a transformational campus that will house up to 180 women and 420 moms, dads and children. Star of Hope retained Dini Spheris to conduct a campaign planning study for a capital and endowment campaign with proposed objectives totaling $100 million. Dini Spheris right-sized Star of Hope's campaign effort through a phased approach, beginning with a $50 million capital endeavor – the largest ever capital campaign for a human services organization in Houston at the time. Dini Spheris continued to support the Star of Hope team through campaign counsel. Within five years, Star of Hope had reached its goal and built its campus.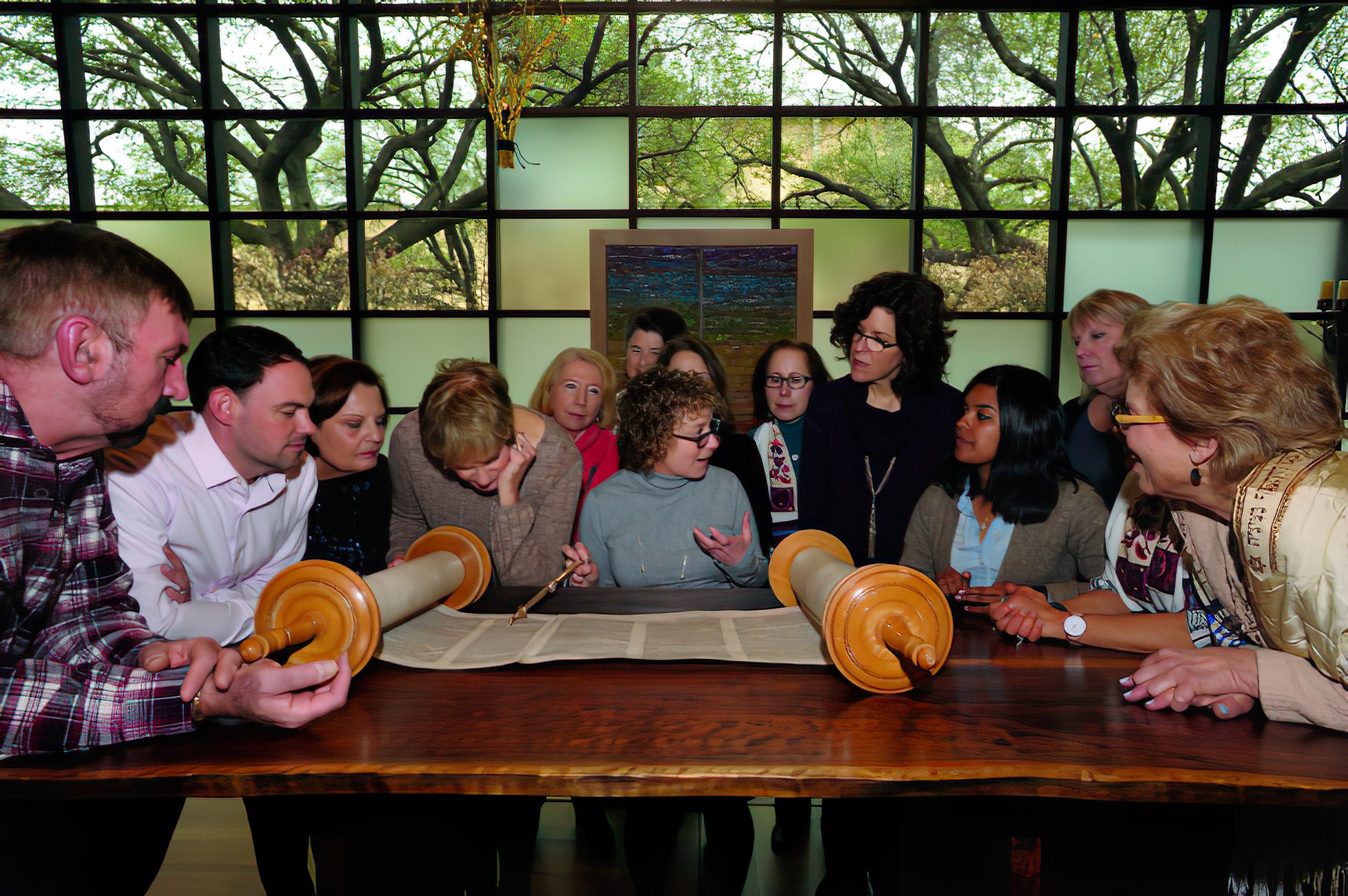 Temple Emanu-El in Dallas, Texas, one of the largest Reform Jewish congregations in the country, engaged Dini Spheris to conduct a campaign planning study in order to determine the Temple's readiness to enter a $60 million capital campaign to undertake a significant renovation and expansion of the existing facilities. Concluding the planning study, Dini Spheris helped recalculate the goal within the range of $25 million – $30 million and the objectives to ensure a successful motivating campaign. Based on those recommendations and the strategies set forth, Temple Emanu-El retained Dini Spheris and settled on a goal of $32 million. After three years of campaigning and a lead gift of $5 million, Temple Emanu-El surpassed its goal and continued to fundraise to complete an even more extensive rehabilitation and renewal of its campus.

St Louis University High School
In preparation for its 200th anniversary, St. Louis University High School (SLUH), the oldest school west of the Mississippi River, retained Dini Spheris to lead the Imagining '18 strategic planning process. This process, which engaged more than 400 board members, faculty, alumni and friends from St. Louis and across the U.S., worked in seven visioning groups to formulate strategic goals in the areas of curriculum, globalization, counseling, finances, facilities and Jesuit identity and campus ministry. This strategic plan resulted in goals that were ultimately translated into specific projects that would require additional operating, capital and endowment support. By the implementation of SMART goals — including determining what associated costs might be funded in the proposed campaign — priority objectives were established. Dini Spheris continued engagement with campaign planning and campaign counsel for SLUH's first major capital, endowment and program-based major gift campaign, which has raised more than $63 million toward its goal.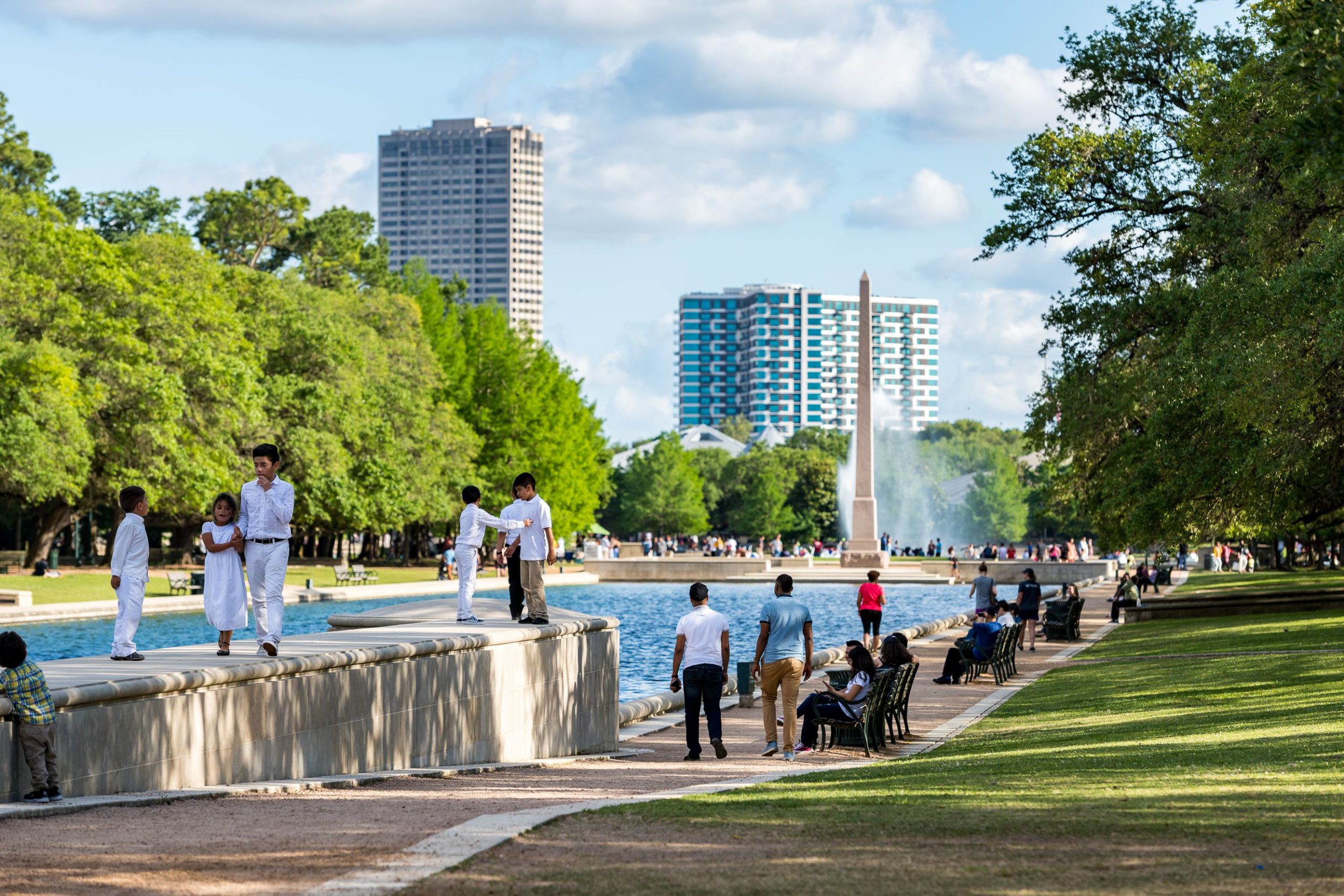 Greater Houston Partnership
With a goal of growing the Houston region as a business magnet and gateway to global markets, Greater Houston Partnership (GHP) began working with Dini Spheris to create the appropriate fundraising model to approach businesses and donors in the city with a bold, transformational economic and marketing campaign. The first phase of Opportunity Houston occurred before the recession and saw incredible success, raising more than $32 million and bringing more than 250 projects to the Houston region. However, the recession meant pausing the campaign for a brief period. Later, GHP reengaged its efforts in full force and launched Opportunity Houston 2.0, which raised $22 million; attracting corporations, developing the workforce and enhancing Houston's image to help increase and attract top talent. Dini Spheris served as a partner in both phases of the project.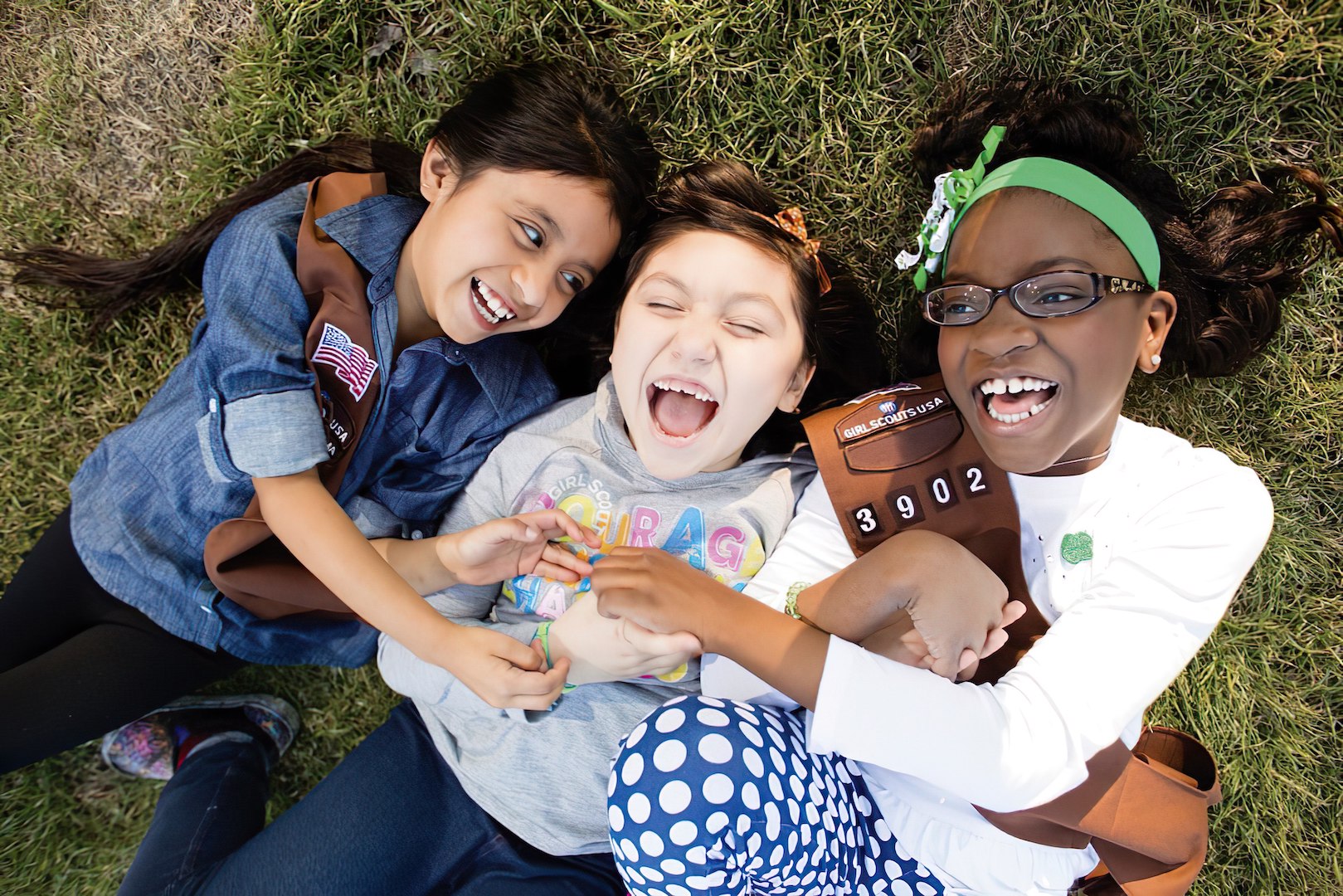 Girl Scouts of Eastern Oklahoma
Girl Scouts of Eastern Oklahoma merged three councils to form one, representing more than 30 counties. Its council headquarters was outdated, overcrowded, inefficient and could not serve the organization in the years to come. When Girl Scouts leadership approached Dini Spheris, they wanted to understand what it would take to launch a capital campaign (it had been 20 years since the last capital campaign). After two years of partnership, the Girl Scouts exceeded their goal and finished a $12 million campaign. The campaign received six gifts over $1 million–an impressive feat considering it had been 20 years since the last seven-figure gift. The Girl Scouts leadership forged new connections with donors, strengthened their fundraising skills and transformed how they communicated their impact. Thanks to the relationships Dini Spheris helped facilitate, the Girl Scouts turned one-time donors into lifelong supporters. Now the council is operating in a facility that reflects its importance and is supported by partners that believe in its future.

Want to explore our clients?